Flood, mold, fire, water or sewer damage needs to be taken care of immediately!
Call Above & Beyond Restoration and Above & Beyond Construction and we will begin the cleanup process immediately with our IICRC trained and accredited staff before further damage occurs.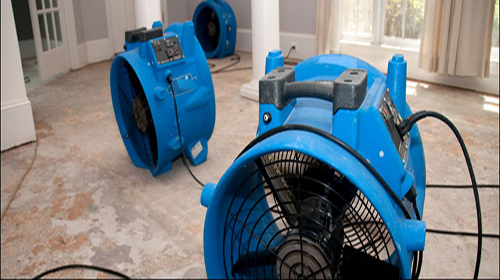 The IICRC (Institute of Inspection, Cleaning and Restoration Certification) was formed in 1972 and serves as an independent, non-profit certification body to set and promote high standards and ethics, and to advance communication and technical proficiency within the inspection, cleaning, and restoration service industry.Water damage is one of the most common and costly problems that people have in their homes. Water comes in from heavy rains, leaks in the roof, plumbing problems, appliances, and windows to name a few. Important to note: the longer the water sits, the worse the damage becomes.
Immediately addressing the damages can save you thousands of dollars.
Above & Beyond Restoration and Above & Beyond Construction responds to emergencies 24/7. We have a highly trained staff ready to serve you. We use the latest in technology and equipment in water extraction and restoration.
What can you do?
1) Call Above & Beyond Restoration and Above & Beyond Construction. We will evaluate the situation and take the appropriate actions to protect your home and its contents.
2) If safe to do so, find the water source and turn off any supply valves if applicable. If you must, turn off the main service that supplies your home.
3) Report any damages to your insurance company. Make that initial call even if you are not sure that you are going to be filing a formal claim. We will assist you with this process at your request.
4) Take photos and record anything that you are forced to discard. Keep receipts for any expenses you have while protecting your property.
A Partial List of our Services:
• Water Damage** Restoration
• Water Extraction
• Mold Remediation
• Mold Removal
• Mold Inspection
• Sewage Cleanup
• Repair Services
• Board Up (Unwanted Open Access)
• Fire Damage Restoration
• Soot & Smoke Damage Restoration
• Flood Damage Restoration
• Sewer and Septic Tank back-up
• Storm Damage Restoration
• Structural Drying
• Content Pack-Out / Pack-In
• Demolition
• Deodorization – Ozone & Hydroxyl Generators
• Structure cleaning
• Smoke sealing
• Contents Cleaning
• Debris Removal
• Insulation Repairs
• Drywall Repairs
• Painting & wallpaper Repairs
• Electrical Repairs
• Plumbing Repairs
• Doors & Windows Repairs
• Finish Carpentry, Trim Work and Cabinetry Repairs
• Reinstall Appliances & Fixtures
**Water damage is classified into one of the following classes:
Class 1 Water Damage – (least amount of water, absorption and evaporation): Water losses that affect only part of a room or area, or larger areas containing materials that have absorbed minimal moisture. Little or no wet carpet and/or cushion are present.
Class 2 Water Damage – (large amount of water, absorption and evaporation): Water losses that affect at least an entire room or carpet and cushion (pad). Water has wicked up walls less than 24". There is moisture remaining in structural materials (e.g., plywood, particleboard, structural wood or concrete).
Class 3 Water Damage – (greatest amount of water, absorption and evaporation): Water wicked up over 24″, or water may have come from overhead affecting ceilings, walls, insulation, carpet, cushion and sub-floor. The entire area is saturated.
Class 4 Water Damage – (Specialty Drying Situations): These consist of wet materials with very low permeance/porosity (hardwood, plaster, brick, concrete, stone). Typically, there are deep pockets of saturation, which requires very low specific humidity.
Classifications courtesy of IICRC S500 standard for Professional Water Damage Restoration.
As you can see no job is too big or too small, call us today!
See a few of the jobs we have worked on here.