Need something fixed right away?

You're in the right place, call us now!

> Assured arrival at set appointment time, 24/7 Emergency Service.
> Speak directly to our Staff NOT an answering service.
> Our Technicians are licensed and insured.
> No job is too big or too small.
> FREE, same day, estimates

Call now (702) 433-5663 -or- EMAIL US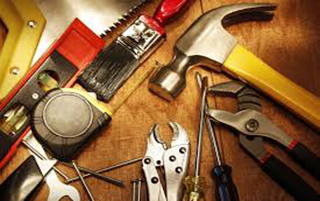 Our licensed repairmen can perform many different tasks which may range from manual labor to highly skilled tradesmen and include many types of projects.  Some of these types of projects may include but are not limited to: painting, drywall repairs, household carpentry, crown molding and furniture assembly along with remodeling, plumbing work, electrical work and many other tasks. (See additional lists below.)
The items in these lists are just some of the services that may be performed by our licensed, bonded and insured repairmen. Services include the items shown but our services are not limited to these examples, call us today for a quote on your project.
GENERAL
Drywall Repairs or Projects
Painting
Remodels
PLUMBING
Replace bathroom or kitchen sinks
Repair or replace garbage disposals
Repair fiberglass tubs and sinks
Clean grease traps
Repair fiberglass tubs and sinks
Repair or replace existing toilet water tanks including floats and controls
Repair or replace existing toilet wax-rings
Repair or replace existing toilets
Repair or replace existing water faucets
Repair or replace existing internal shower valve stems and seals
Repair soft-plumbed or soft-wired ice machines
Unclog sewer and drain lines
And much more… Call us today!
HVAC
Remove and replace existing air filters
Clean and replace existing air filters
Clean existing air conditioning ducts
Chimney sweeping
Fireplace cleaning
Repair and replace filters on swamp coolers
ELECTRICAL
Replace existing light bulbs including florescent bulbs or the replacement of the ballast.
Remove and replace existing fuses in an existing fuse box
Remove and replace an existing electrical light switch or socket.
Install ceiling fans, electrical switches, junction boxes or other electrical installations.
SWIMMING POOLS
Clean or replace pool cleaning filters
Replace a light bulb in an existing pool light
LANDSCAPE GARDENING
Removal of trees
Trim trees and shrubs
Cut and trim existing grass
Fertilize existing lawns, trees, and shrubs
Reseed existing grass
Repair or replace existing screw-on type sprinkler heads and risers
Replace existing solenoid s in the sprinkler system control station(s)
Repair or replace existing internal sprinkler valve parts or valves
Replace or repair existing sprinkler timer clocks
MISCELLANEOUS
House cleaning, including carpets, drapes, and blinds
Cleaning of tile floors and tile grout
Install window coverings such as blinds, shades, drapes, sun control film or awnings
Pressure washing
Remove, repair and replace existing door locks
Steam cleaning of concrete to remove stains
Window washing
As you can see no job is too big or too small, call us today!
See a few of the jobs we have worked on here.
Above & Beyond Restoration and Above & Beyond Construction are licensed and insured.
We maintain business licenses in Las Vegas, Henderson, North Las Vegas and Clark County.